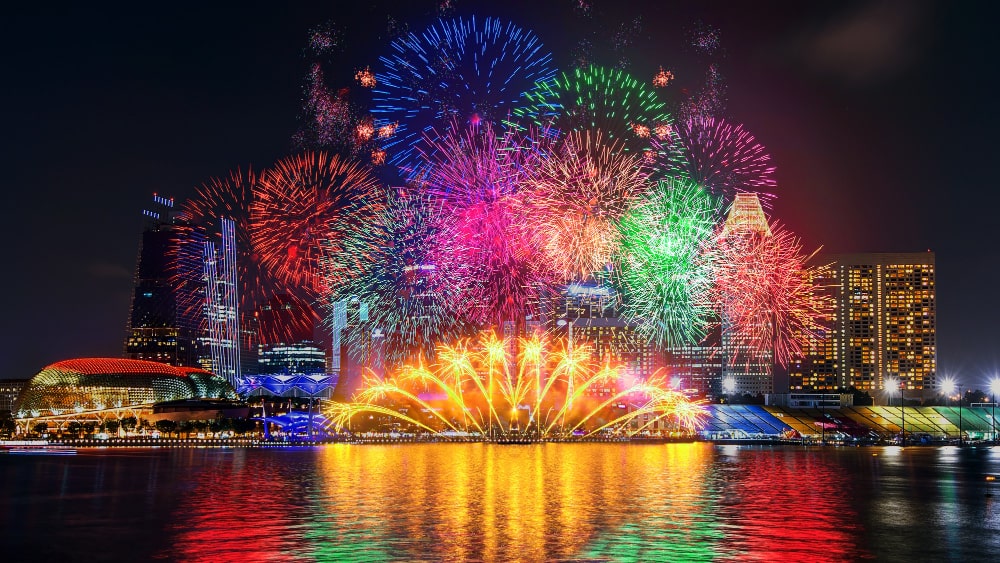 Once more, it's that time of year! the season when people from all over the world assemble to honour tradition, culture, and art. Festivals have been used for hundreds of years as a way to mark or remember a significant occasion or time of year. They provide an occasion for celebration and travel, allowing people to experience different cultures. We've put together a list of the top 10 festivals in the world for you to explore.
From the glittering lights of Rio de Janeiro's Carnival to Oktoberfest in Munich, Germany; Diwali in India to Mardi Gras in New Orleans—there is something for everyone on this list! Read on to discover more about these incredible festivals and start planning your next adventure!
1. Carnival, Rio De Janeiro, Brazil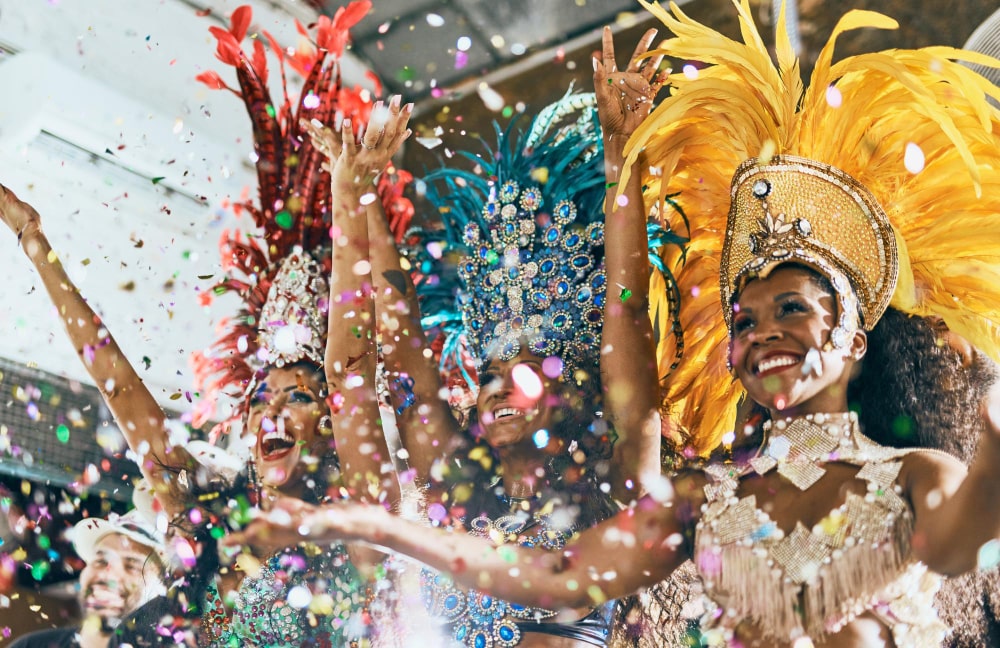 Rio de Janeiro's Carnival is famous for its colourful parades and incredible, surging energy. Numerous millions of people travel to the city each year to take part in the celebrations. And with good reason—the grandiosity of Carnival is not just about the elaborate costumes and floats, but about something far more intangible: it's about celebrating culture, art, and tradition.
The sights, sounds and smells of Carnival are unmatched anywhere else in the world– an ever-moving pageant of captivating color and music that bring together locals and visitors alike. As one of the top ten festivals around the world, Carnival has something for everyone– from dancing in the street with live samba bands to admiring stunningly crafted parade costumes up close. Whether you're a partygoer or simply an spectator, you can join together with a global community dedicated to embracing joyous performance art.
2. Oktoberfest, Munich, Germany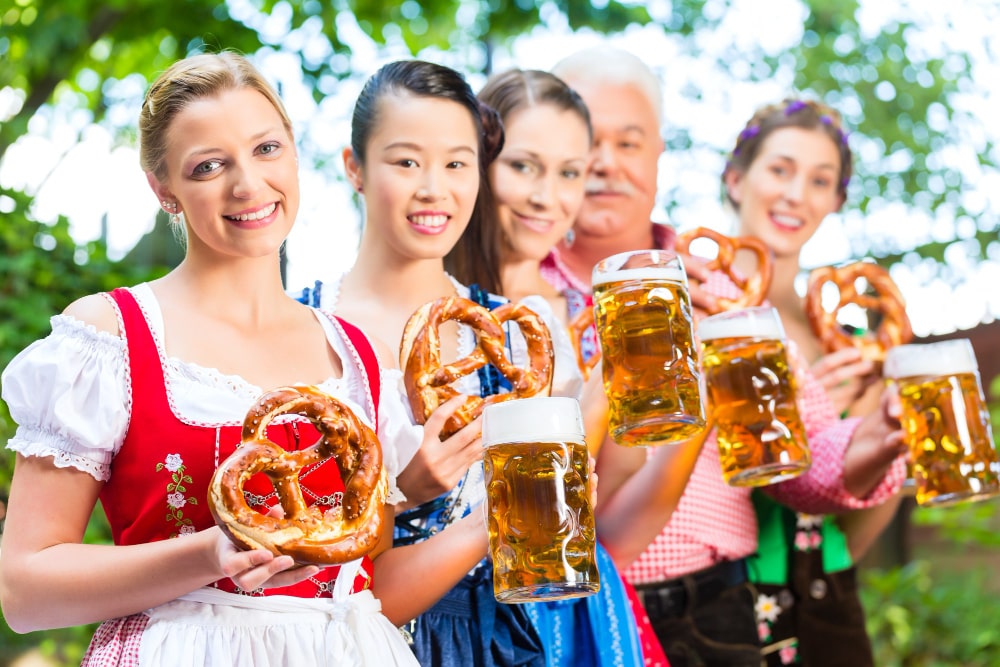 If you've ever wanted to experience the true German culture, then you should definitely attend Oktoberfest in Munich. This age-old festival takes place annually in late September and early October and celebrates Bavarian tradition, culture, and food.
You can marvel at the colourful parades of traditionally dressed musicians on horseback, complete with large brass instruments and flags, dance to the traditional music played by lively orchestras, try some local beer from one of the large beer tents, or even just have a bite to eat from one of the many food stalls. Oktoberfest is also known for its amusement rides and carnival games, so you can have some fun while enjoying all of the activities this festival has to offer.
But what really sets Oktoberfest apart is the incredible atmosphere and energy that buzzes throughout Munich during this time – it's a party like no other! So if you're looking for an authentic German experience, then make sure you visit Munich during Oktoberfest season.
3. Diwali, India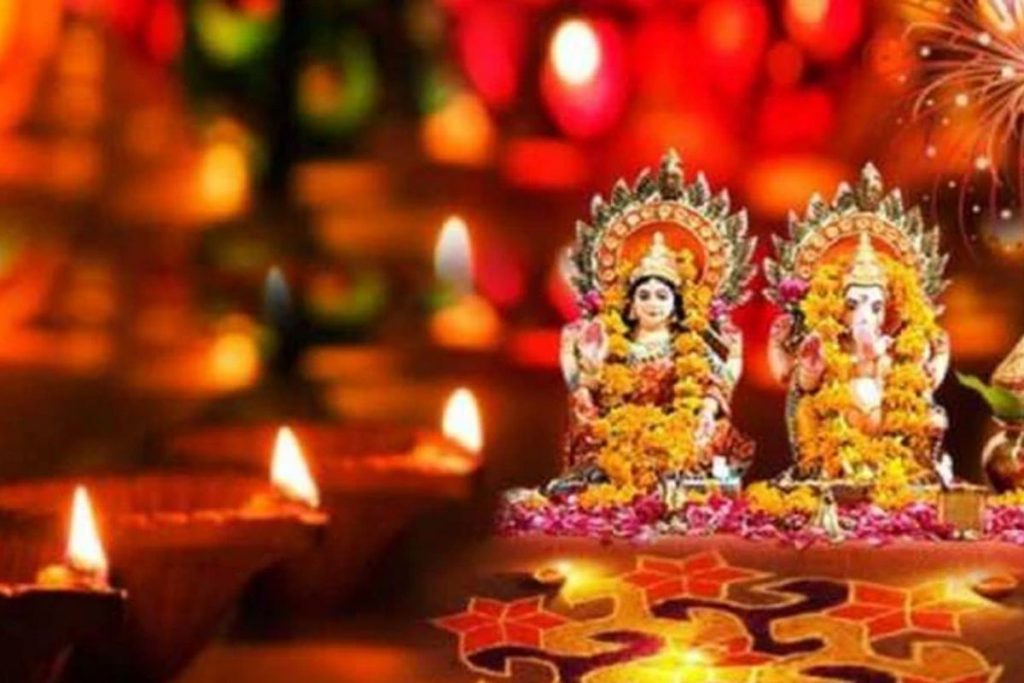 If you've never celebrated Diwali, it's an experience like no other! Diwali is a five day festival in India and is also known as the Festival of Lights. It celebrates the victory of good over evil, light over darkness, and knowledge over ignorance. During this festival, people assemble for prayer and attend special ceremonies, purchase gifts for their loved ones, decorate their homes with lights and diyas (traditional earthen lamps), exchange sweets with family and friends, and perform traditional dances.
On Diwali night itself, it's customary for all family members to dress up in their finest clothes and gather around a bonfire to perform a special puja (a prayer ritual) before fireworks are lit up in the sky! The lighting of fireworks symbolises joy and acts as an offering to appease the gods.
Diwali has become increasingly popular among non-Indians too! You don't need to be Hindu to enjoy the spectacular fireworks display or be part of a large scale celebration. So if you want to join in on the festivities make sure you check out some of India's largest cities during this vibrant festival season!
4. Mardi Gras, New Orleans, USA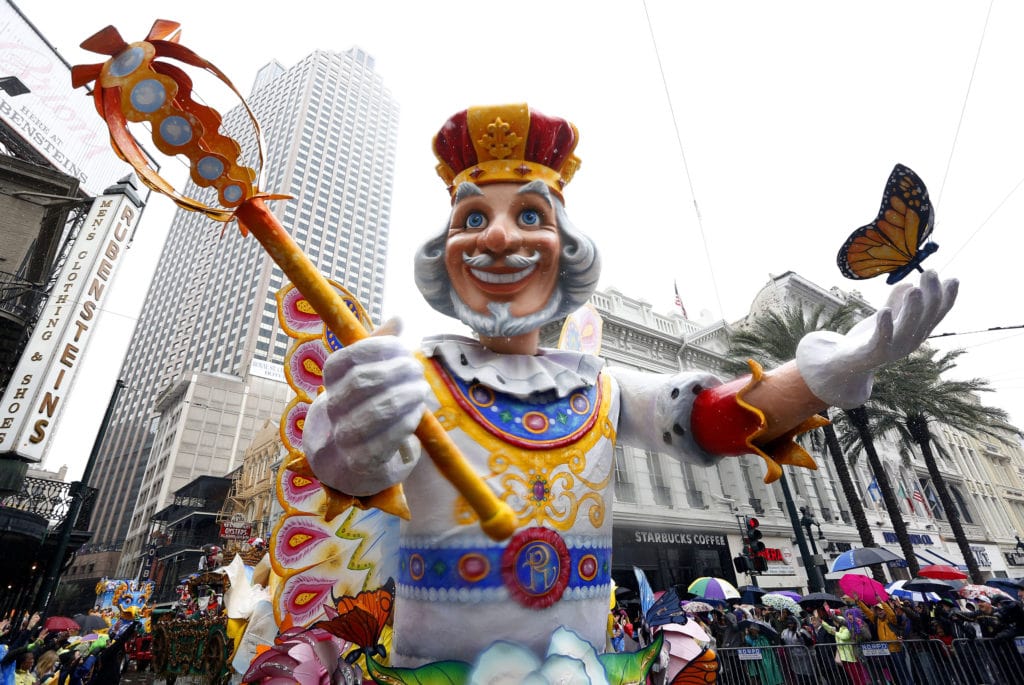 Ah, Mardi Gras—the carnival celebrated in many countries around the world, including the United States. The biggest Mardi Gras celebration takes place in New Orleans and has been held since the 19th century. During this time of year, crowds of people gather to enjoy live music, parades, and plenty of revelry.
This tradition is a spectacle you won't soon forget! Every year, parades occur with marching bands, extravagant floats adorned with beads and trinkets that are thrown from the decorated floats to cheering spectators. It's an experience that's full of excitement and fun on the streets of New Orleans each year.
Aside from watching parades or catching beads, there are plenty of other activities you can do while you're at Mardi Gras:
Check out a concert—there are usually plenty going on during Mardi Gras in New Orleans' lively entertainment district.
Wander around the historic French Quarter filled with some of the best restaurants and bars in town!
Visit Jackson Square for a traditional jazz performance or pay your respects at St Louis Cathedral located nearby.
Take part in one of the many events such as Masquerade Ball or King Cake Eating Contest for an added twist on your carnival experience!
Mardi Gras is an iconic event and brings out all sorts of artistry, music, food and fun from all over the world – making it one amazing celebration not to be missed!
5. La Tomatina, Buñol, Spain
We couldn't miss this while we talk about Top 10 festivals in the world. Have you ever heard of the La Tomatina festival? It's like nothing you've ever experienced before! Every year around late August, thousands of people descend upon Buñol in eastern Spain to throw tomatoes at each other in a huge, tomato-soaked free-for-all.
It's an experience you won't forget and one picture can't do justice to. Just picture it… 90 minutes of tomatoes flying through the air — so much so that the town turns into a red lake — and everyone drenched in juice and pulp by the time it ends. It's an epic celebration that locals have been taking part in for decades!
So what exactly is La Tomatina? Here are some talking points:
It's held every year on the last Wednesday of August
The event has a strict rule—no "hard objects"—so no matter how bad you don't want that tomato flung at your head, you won't be hurt by it!
It all started when some friends decided to have a fight with tomatoes from nearby vendors in 1945
The local government banned it for a while but it was brought back in the '70s
The festivities start with a greased pole climb and end with an epic tomato fight
6. Holi India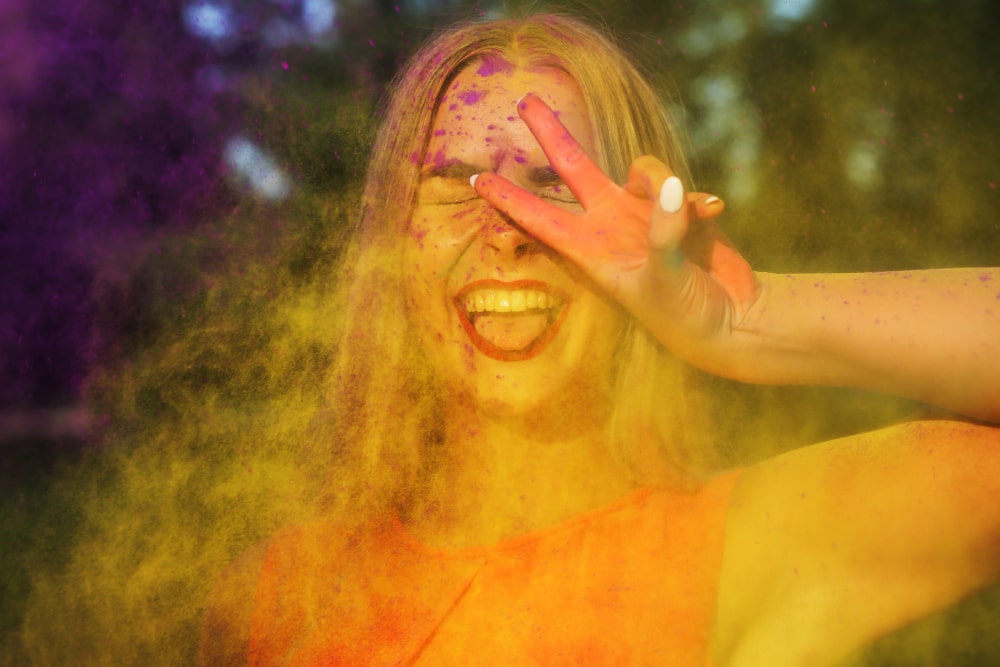 Holi, India is one of the most vibrant festivals and claims its place in the list of Top 10 festivals in the world with pride. Celebrating spring and the victory of good over evil, people come together to throw coloured powder at each other and dance in the streets. It's an incredible sight to behold and definitely deserves a place on your travel bucket list!
Holi is celebrated with great fanfare in India. Not only is it a time of merriment, but it is also considered a sacred holiday that brings communities together. During Holi, people gather in public parks and streets to play music, sing and dance. Some may even break into spontaneous Bollywood-style dance numbers!
This joyous celebration culminates when everyone throws coloured powder into the air at once (also known as 'gulal'). This creates a magical atmosphere that's sure to leave you awestruck. After all this fun, Indian families will traditionally get together for delicious meals — from savoury pakoras to sweet desserts.
So if you're looking for an amazing experience during your trip abroad – or just want something to break up your day-to-day life – Holi India is definitely worth checking out!
7. Chinese New Year, China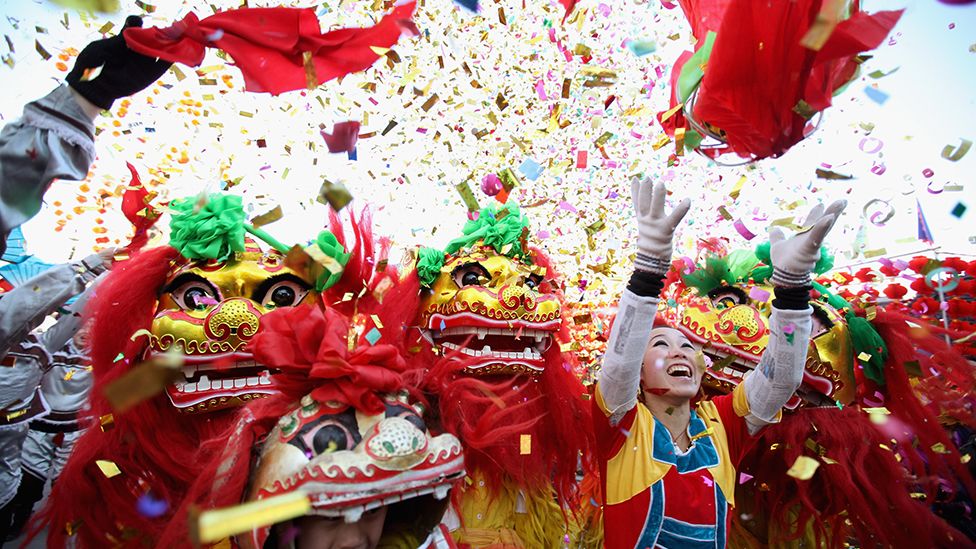 If you're looking for an experience like no other, it's time to witness the vibrant celebration of Chinese New Year. It is surely the part of the Top 10 festivals in the world. Every year, places around China burst into celebration for 15 days—from the first day of the new lunar year to the fifteenth. But what makes Chinese New Year so special? Let's explore.
a/ Fireworks and festivities
The festivities begin when firecrackers are set off in Chinese households and temples as a way of scaring away evil spirits. Then it's a time of colourful dragon and lion dances, with plenty of food, fireworks and cultural performances. You can shop till you drop at the night markets and art fairs, or visit some temples such as Beijing's Temple of Heaven Park.
b/ Food
An integral part of Chinese New Year is the food—you'll get to sample traditional dishes like dumplings, gong bao chicken (Kung Pao chicken), turnip cake and hot pot. But don't forget about all that delicious street food! From skewers to bubble tea to all sorts of desserts; your tastebuds will be in for a treat!
c/ Lucky items
You're also sure to see people buying lucky red items like hongbao (red envelope). And if you want something really special, try getting coins with holes in them for good luck!
So if you want to experience an event that mixes culture with tradition, get ready for a celebration like no other at Chinese New Year!
8. Songkran Thailand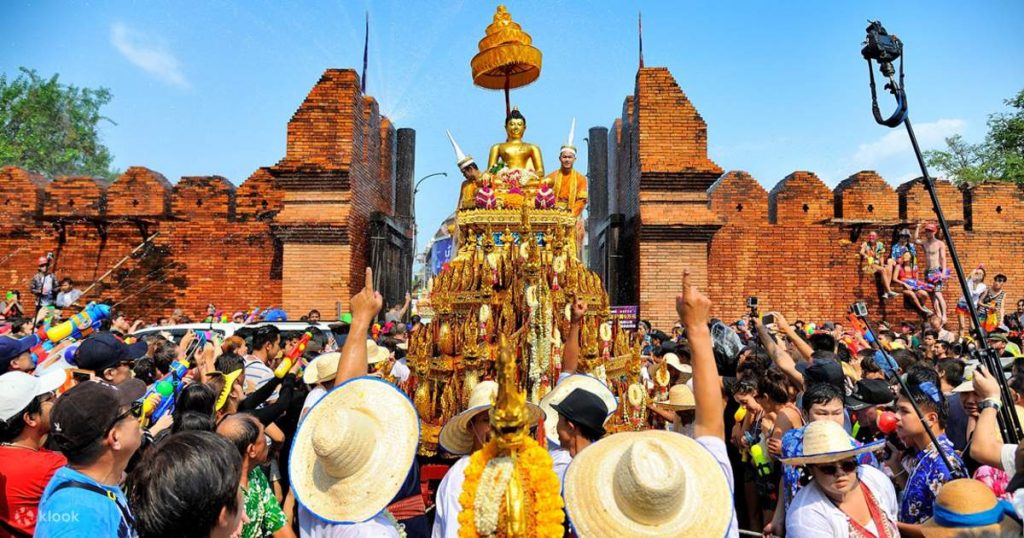 One of the most popular festivals on the list of Top 10 festivals in the world, is Songkran in Thailand. This is a three-day celebration for the Thai New Year, which takes place in April every year. What makes it special is that during this festival, people throw water at each other and spray scented water in honor of cleansing, purification, and blessings.
Songkran has many interesting activities taking place throughout the country, including:
Parade: You can witness colourful markets with traditional music, dance and rituals.
Water fights: Everyone around the county will be armed with water guns and buckets to get soaked!
Sand Pagodas: Communities come together to build these pagodas as an act of merit making in a bid to earn blessings throughout the year.
Blessing Ceremony: People will mark their faces with white paste for protection against bad luck for the coming year, as well as visiting temples for special blessings from monks.
Food Fairs: There are plenty of tasty local cuisines on display from different regions in Thailand.
Traditional Music and Dance Performances: Songkran is also celebrated with traditional music performances where you can find traditional Thai performers serenading everywhere!
Beauty Pageants: During this festival people especially young girls participate in beauty pageants wearing traditional Thai outfits and showcasing their beauty, intelligence and wit!
It's clear to see why Songkran has become one of the most beloved festivals around the world for its truly unique customs and activities which promote fun among friends and family alike!
9. Cherry Blossom Festival Japan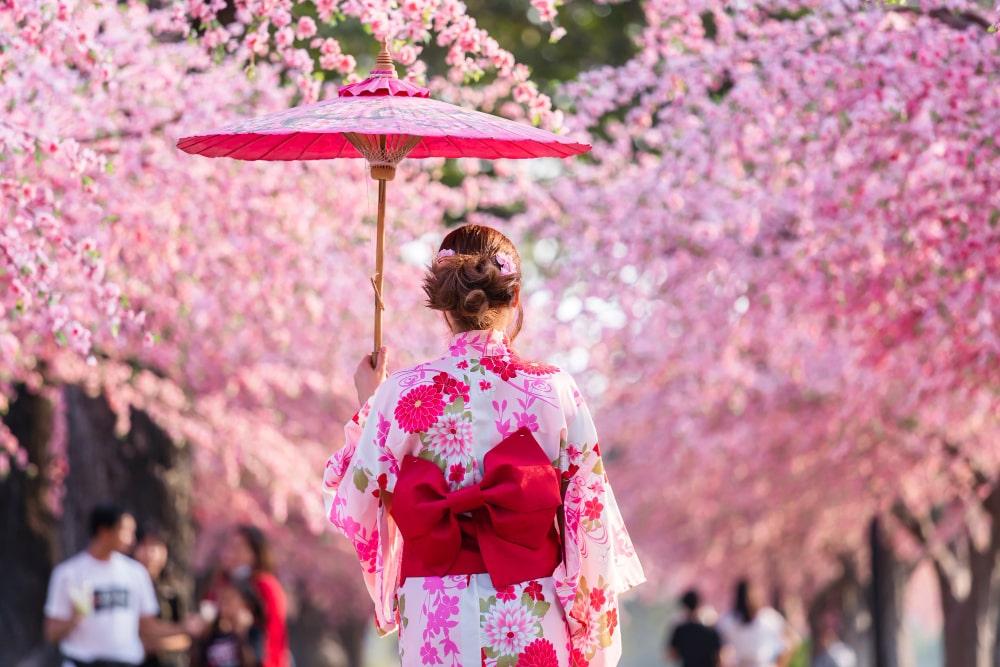 If you're looking for a light-hearted, exciting festival to experience, the Cherry Blossom Festival in Japan should be at the top of your list while searching for Top 10 festivals in the world. The festival is celebrated around late March and early April each year as the cherry blossoms, or sakura, bloom throughout Japan. While some treat it as an opportunity to picnic under the flourishing trees, others take it one step further with cultural performances like music and dance.
The Cherry Blossom Festival is an important part of Japan's culture. During the festival people often hold hanami parties – picnics under the blooming trees – which have been part of Japanese culture since ancient times. People gather with friends and family to admire the beauty of the cherry blossom and enjoy deliciously prepared food, while viewing traditional entertainment such as traditional music and dance performances.
The Cherry Blossom Festival is a must-experience event during springtime in Japan! From its beautiful sights to its delicious food and traditional performances, there's no doubt that it will be a treasured memory from your travels.
10. Glastonbury Festival Somerset UK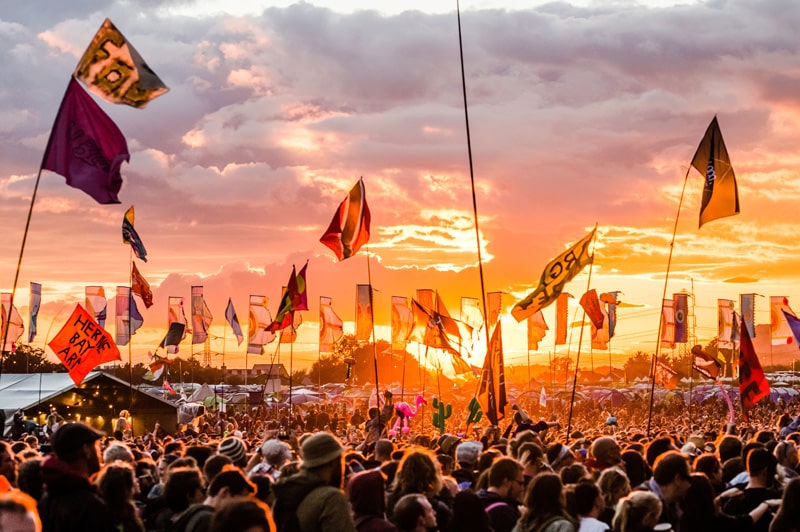 Come June, each year, thousands of music fans from all over the world descend on Somerset in the United Kingdom for the Glastonbury Festival. A mix of music, theatre, art, and comedy make up its eclectic entertainment lineup, with top international and local acts gracing the stage every year. Apart from music performances and related activities, there are also workshops to attend, food and craft stalls to explore along with cultural activities such as talks and debates. Let see why this festival is part of Top 10 festivals in the world.
So why visit Glastonbury?
a/ Multicultural vibes
Glastonbury Festival has something for everyone — it's not just a music festival but also a great place to learn about different cultures and meet people from all walks of life. With a huge variety of cuisine available such as organic meals and vegan delights, you'll be able to sample an array of dishes to your heart's content!
b/ Incredible experiences
There are so many activities at Glastonbury that you can easily fill up your time between performances. Fans have access to healing fields offering yoga classes and massage sessions; special areas dedicated to kids; art installations both big and small; late night venues catering towards club-goers; interactive games; colourful parades; silent discos; literary tents…the list goes on. It's an overwhelming experience that will surely leave you wanting more!
With each tradition and festival, you find a unique and authentic connection to culture, art, and tradition. Whether it's the chaotic fun of Carnival, the debauchery of Oktoberfest, the artistry of Diwali, the spirit of Mardi Gras, the silliness of La Tomatina, the vibrant colors of Holi, the luck of Chinese New Year, the cleansing of Songkran, the graceful beauty of the Cherry Blossom Festival, or the music and vibrancy of Glastonbury, these Top 10 festivals in the world are a crucial part of our culture and values as we know it.
Exploring different cultures gives you a deep appreciation of the many different ways people celebrate life and it's an incredible experience to be part of it. So, why not make next year in the year that you start your journey to explore the world, connect with different cultures, and make lifelong memories at these incredible, unique festivals!
Source:https://cityfurnish.com