In making decisions about what images they will show, art directors, publishers, reproduction print makers, and even museums, will often limit themselves to the most popular images in an artist's oeuvre, particularly when dealing with very popular artists.
This leads to a condition as the "Greatest Hits" syndrome, publishers don't want to gamble on a possibly more interesting selection, and suppose, understandably so. They're simply weighing it as a financial decision, not an artistic one.
Here is a round of reproductions of lesser known works of Van Gogh, created over the short but astonishingly prolific 10 years or so that he painted.
1.The Old Tower at Nuenen with a Ploughman, 1884, now in the Kröller-Müller Museum, Otterlo, Netherlands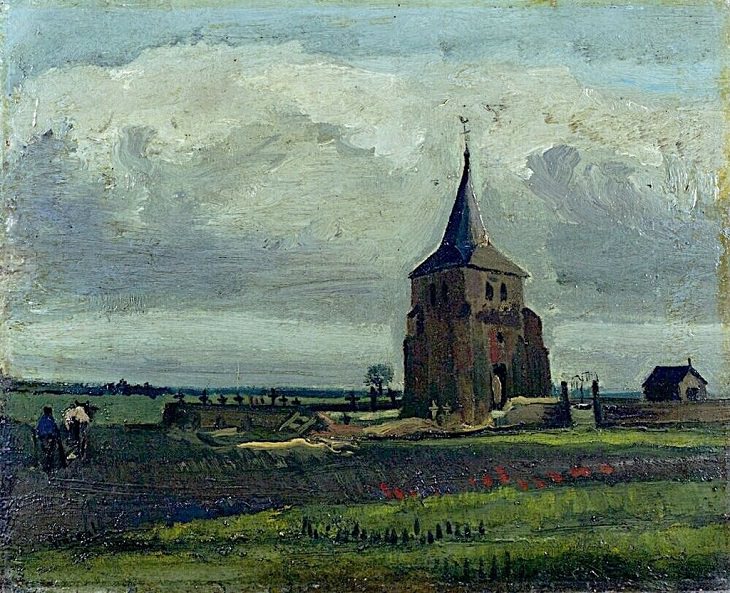 2. Bulb Fields / Flower Beds in Holland, 1883, now in the National Gallery of Art, Washington D.C.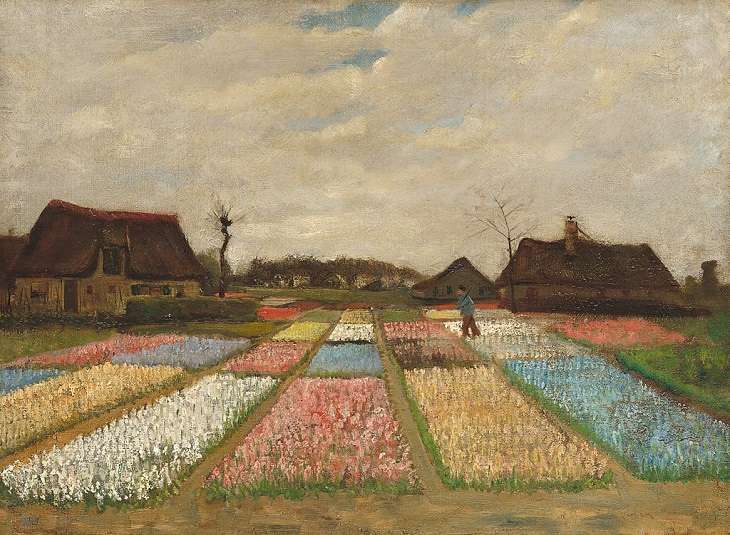 3. Beach at Scheveningen in Stormy Weather, 1882, now in the Van Gogh Museum, Amsterdam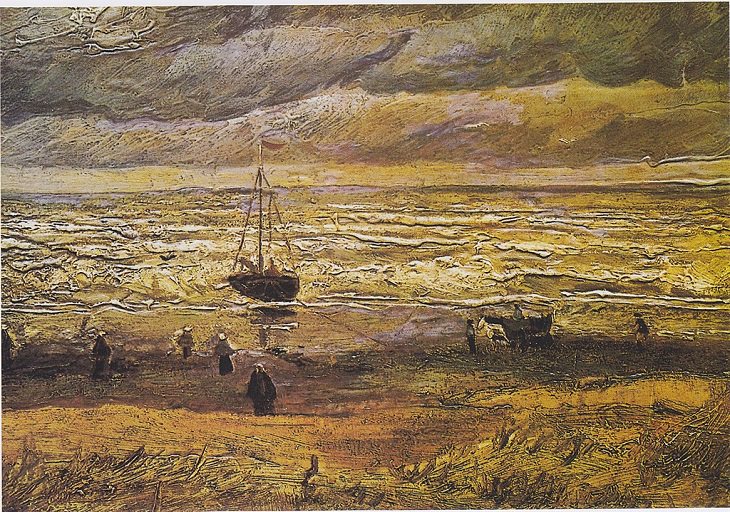 4. Back Garden of Sien's (Van Gogh's Mistress) Mother's House in the Hague, 1882, now in the Norton Simon Museum, Pasadena, California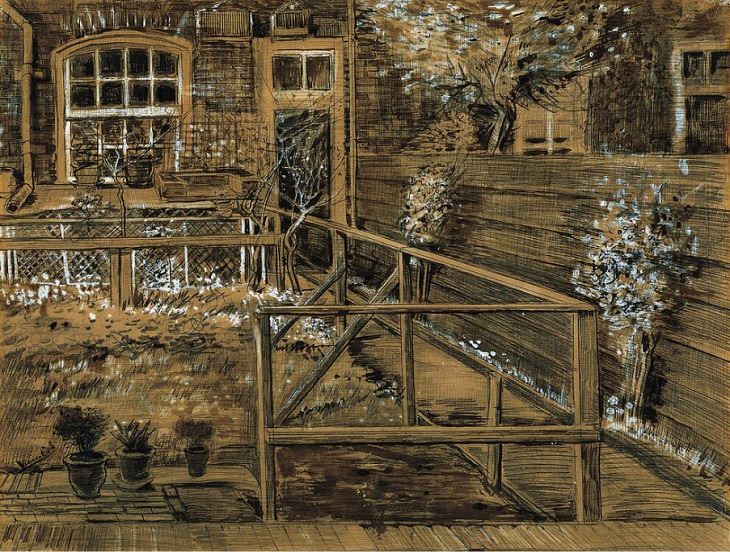 5. Avenue of Poplars Trees in Autumn, October, 1884, now in the Van Gogh Museum, Amsterdam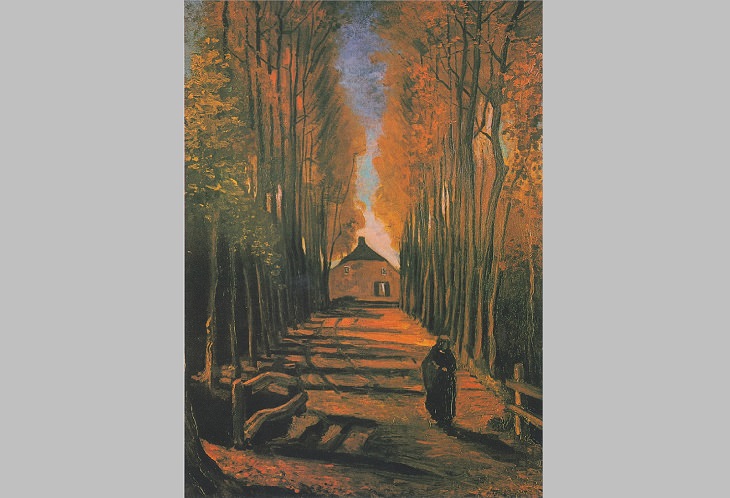 6. Autumn Landscape with Four Trees, November, 1885, now in the Kröller-Müller Museum, Otterlo, Netherlands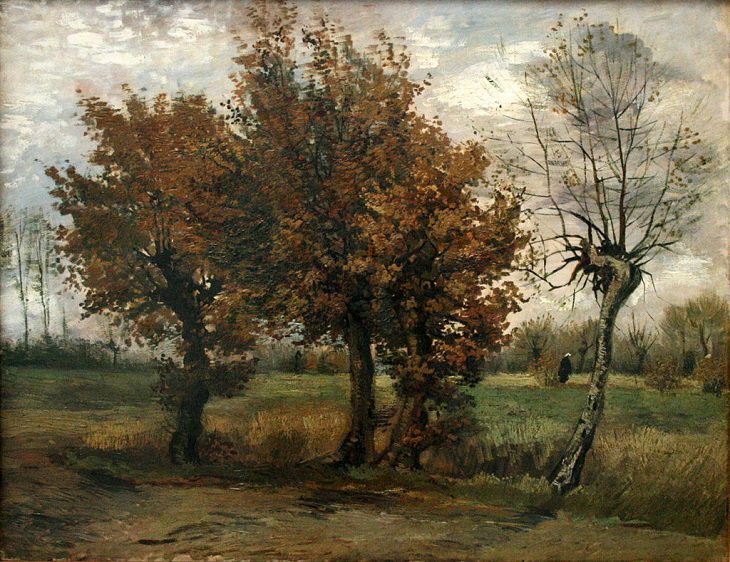 7. Peasant Woman Cooking by a Fireplace, 1885, now in the Metropolitan Museum of Art, New York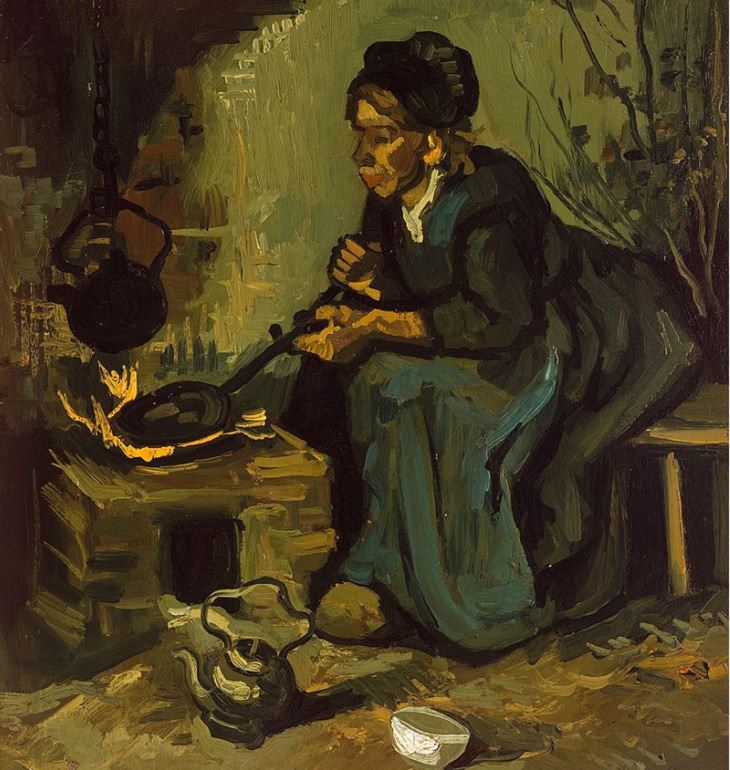 8. The Seine Bridge at Asnières, 1887, now in a Private collection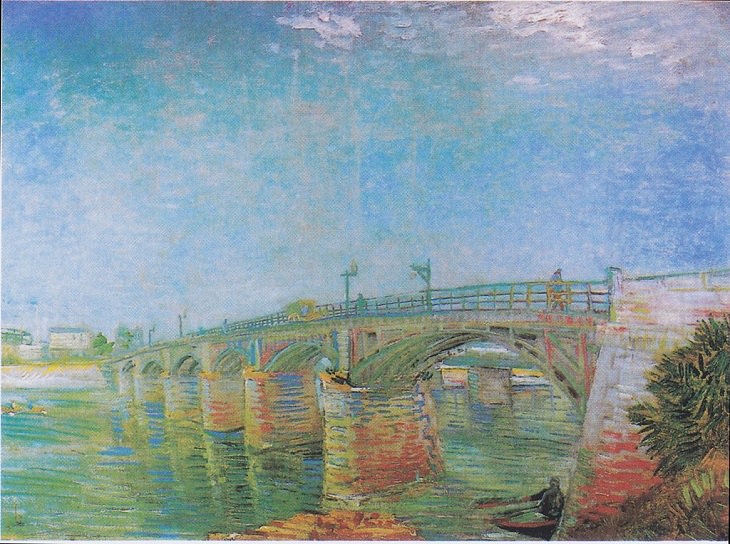 9. The Courtyard of the Hospital at Arles, 1889, now in the The Oskar Reinhart Collection 'Am Römerholz', Winterthur, Switzerland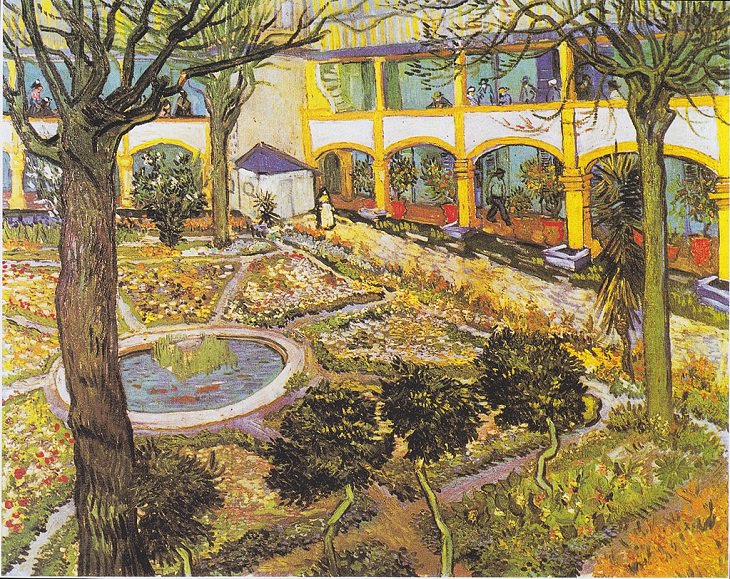 10. Still Life with a Vase with a Bouquet of Daisies, 1886, now in the Philadelphia Museum of Art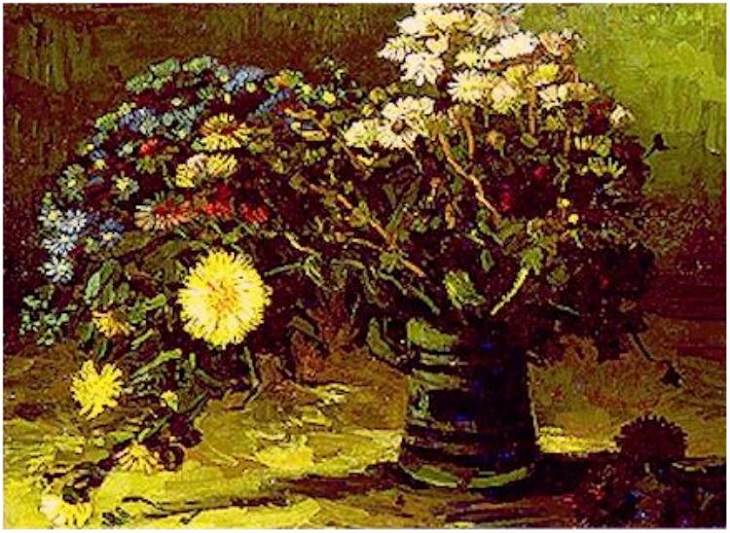 Source: https://www.ba-bamail.com/art/30-lesser-known-works-of-art-by-vincent-van-gogh/